The iPhone from Apple is believed to be a trustworthy device when it comes to security of data. According to a survey of 2021, the App store has around 1.96 million applications. It is not that easy for applications to get a seat on the app store table. They also have to fulfill certain criteria in order to be available on it, as the App Store also has its own parameters that are needed to meet by the Application.
The applications you download from the Apple App store are very well trusted by your iPhone. Your iPhone doesn't think twice before launching an application when you have downloaded it from the Apple App Store. But sometimes you might want to install an app that you downloaded from some external source, then you will receive a pop-up notification saying that your phone cannot trust that app.
When a software application does not originate from the Apple App Store you must trust the App Developer manually in order to launch it after the completion of installation. This article is about how to trust an app on your iPhone in order to utilise it. There is a process that you can follow to trust an outsider app manually on your iPhone. Read along to know how!
Steps to trust a Third Party App on iPhone:
Installing the Application
After you have downloaded and installed a third party application in your iphone, try tapping on the app icon to open it. It will not allow you to use the app. Instead, you will see a dialogue in the centre of your screen stating that the application is not trusted by your iPhone.
You can definitely ignore the pop-up notification by clicking on the "Cancel" button, but your phone will not allow you to access the app.
Changing the Settings Manually
As you have downloaded and installed the app, you are definitely willing to utilize it and for that you will have to make your phone trust the application manually.
For this you'll have to go to the setting's page. There you'll have to scroll down and tap on General settings. Tap on General Profiles and Device Management. On that page, you will find the developer's profile under the head, "Enterprise App".
On this stage, you will make your iphone trust the third party application manually. Under the head "Enterprise App" tap on the untrusted app developer's profile name. Tap on the "Trust(Developer's Name)".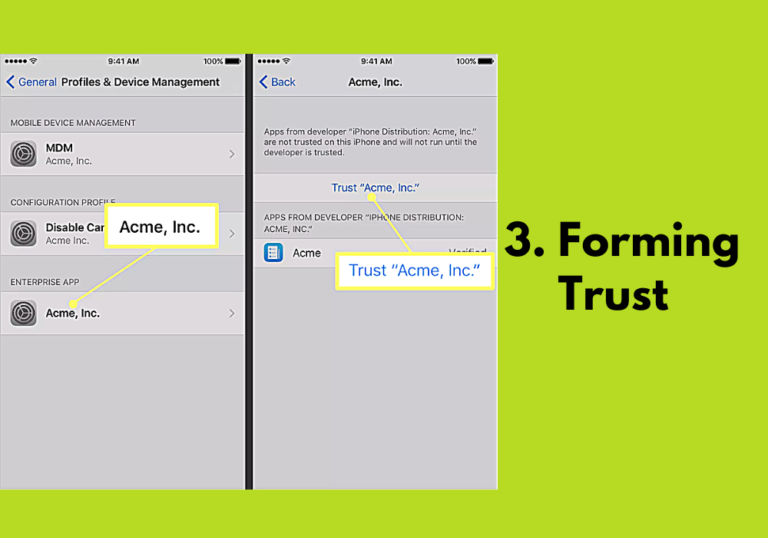 After you trust the developer. Tap on the "Verify App" button, it will become light shaded. And on top of it you will see an option of Delete App.
Once you trust an App developer by this process, you can install and launch any application developed by that particular developer. Until you click on the Delete App button, all the applications by that particular developer remain trustworthy. You can follow these steps to trust any other outsider app by verifying their developer.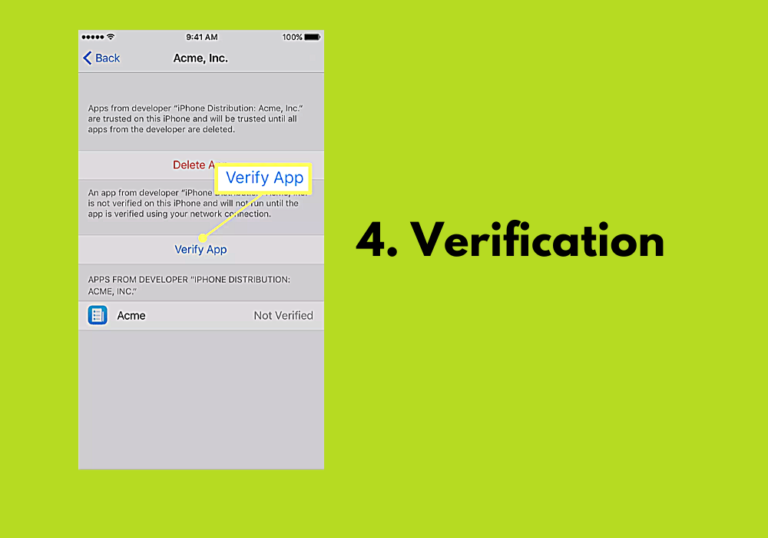 Risk Factor
As you just saw, trusting an outsider app manually on your iphone doesn't demand effort or involve difficulty. But there is always a certain amount of risk involved when it comes to launching Third Party Applications that are not available on App Store. Hence, it is important for you to make sure it doesn't mean any threat to your iPhone. As you cannot put your iPhone data in jeopardy by trusting any app.
Keep visiting us for such interesting blog posts that add ease and information to your day-to-day lives and comment your thoughts below!